It is with a heavy heart that I must say this: This is the last book in this (
EFFING AWESOME
) series, and thus my last review for a novel in this series. But alas! There is hope (note: please don't dwell on this, as 'hopefully' is mentioned here. Operative word, amigos).
— Simone Elkeles (@SimoneElkeles) March 14, 2016
To check this in more detail, click here
Check out my review of Book #1 here
Check out my review of Book #2 here
Happy Friday, chums! I just survived a no-break 8 hour shift at work (is that even legal?) And as a 17 year old with the urge to gtfo, I accredit myself for that. Anyhoozle, to celebrate, it's time to pull out the champagne (is that even legal?) and the booooks.
**Update: I fell asleep on my laptop. So I've resumed it on Saturday morning =) I had planned to review it with GIFs but things change :(
Let's delve in!
Goodreads summary:
Luis Fuentes is a good boy who doesn't live with the angst that his big brothers, Alex and Carlos, have always lived with. Luis is smart, funny, and has big dreams of becoming an astronaut. But when he falls for the wrong girl,
Luis enters a dark world he's never known, and just when he thinks he's got life all figured out, learns some disturbing news about his family that destroys his positive outlook on life. Will that Fuentes bad boy streak come out with a vengeance and lure Luis to live on the edge like his new girlfriend and his own father?
Continuing all the steamy romance of the first two books, NY Times and USA Today bestselling author Simone Elkeles gives fans one more satisfying taste of the irresistible Fuentes boys.
GENRE:
Romance, Coming of

A

ge/Young Adult- Definitely a novel for slightly maturer readers, Contemporar

y
RELEASE DATE:
August 16th 2011
This novel...no words.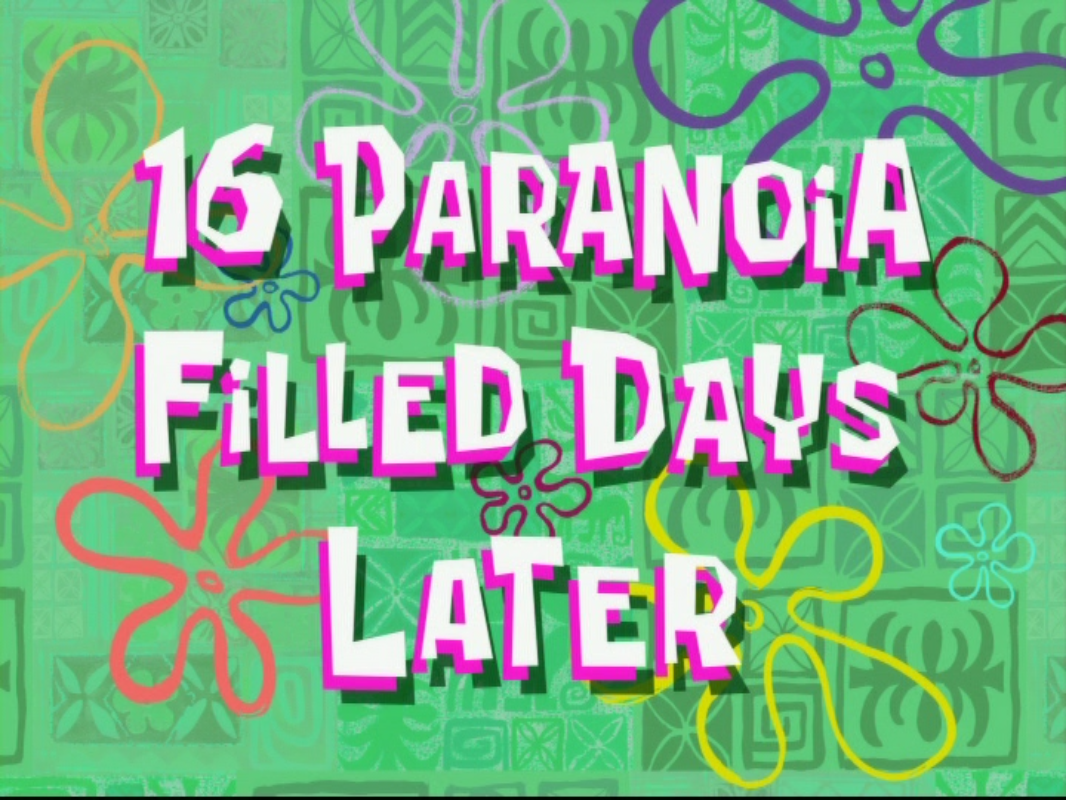 Ok, I'm ready. So this novel was bomb.
It started out a bit iffy cause Luis and Nikki were 15 years old and I thought there was gonna be (SPOILER ALERT:

more

) underage sex..which I'm not particularly comfortable with. But, as if Simone Elkeles heard me almost doubting her, she kicked arse.
So Luis and Nikki met first at...a (SPOILER ALERT:

Brittany and Alex's

) wedding. First, I'd like to say again how much I love the Fuentes fam (mama included, obvi) and how they have each others' backs. Even if that means Luis stopping the wedding for a mo...
Now Luis, I had slight trouble picturing as a bad boy true to the Fuentes legendary personality trait because he was so young in the first two novels. If that's a sh*tty reason, sorry. Long story short, if you have those doubts, don't. Not even for a second. See, Luis isn't bad like Carlos or Alex- he's bad like Luis. This guy is beyond smart (with hopes of becoming an astronaut) but also has a daredevil streak. And that's epic. Granted, it does become his undoing, though.
¯\_(ツ)_/¯
Nikolasa/''Nikki'' is a Mexican by heritage but American for all intents and purposes/bit like me (but in different contexts. I'm British and for some reason, disregard my heritage except for occasionally. Not when Granny is in town, that's for sure lol). So she doesn't speak Mexican and likes to be called a Western nickname. Her reasoning for dissociating with her heritage is far better than mine...her dad (who is the doctor who performed surgery on Alex- Simone is too clever!!) had a rough childhood in Mexico and doesn't want his kids to go through that.
She was downright epic. She was so blunt it was painful. P.S. She kicked Luis in the crotch. At his own brother's wedding. On the dance floor. Goals!
Before we move any further, I'd like to say that Simone Elkeles did an amazing job on these characters. I mean, very few authors can depict the type of characters that Nikki and Luis are. I mean, Luis is bad boy and good boy.
Now aside from character development (e.g. overcoming fears, keeping their eyes on the prize and figuring out that love overcomes everything- I'm still trying to figure out the last one but this novel series has kinda helped) and kickass writing and storylines, I really, really, really, really enjoyed the much anticipated
Panty Discus!!!!!!!!!!!!!
Now, if you've read the previous two novels and have zero ideas what I'm talking about, I'm tempted to do this:

If you haven't read the novels, then you're pardoned.
Basically, the Fuentes brothers played this game whenever their mum went to work- they'd cut her pantyhose (or 'tights' if you're British) and put rocks in and fling 'em across the yard. Sound awesome? Okay, get this: All the couples (Alex and Brittany, Carlos and Kiara and Luis and Nikki) play against each other. While I'm not going to spoil the outcome (even though every bone is itching me to do so), I'm just gonna say that it was arguably the best scene in the entire series and was so fun that I wanted to become fictional and part of their world. Then I got sad. *sigh*
HOWEVER, with every
action
,
there
is an equal and opposite
reaction. Okay, that quote doesn't really fit here but...I felt like the Pantyhose scene came a bit fast ? Like Nikki and Luis were trying to figure out what's what and their status and stuff. But it worked. But I had to voice that opinion.
Another con during the one way ticket to paradise that was reading this novel was that the drug/gang storyline was kind of a tertiary storyline...with the love/romance taking up the first and second slots. The drug/gang climax seemed fuzzy at times but eventually gained prominency.
I just loved this novel so much that I don't want this review to end!! And whilst I'm 75% through re-reading the second novel, I'm definitely going to re-read Chain Reaction
∞ times!
Just read it. You won't regret it.
MY FAVOURITE QUOTES
In my previous reviews (check 'em here and here), you may have noticed that I meticulously handtype the quotes that I've virtually highlighted and that they are all in chronological order. Unfortunately, due to my animal-like speed reading of this novel lol, I didn't highlight any novels. Not because there were no amazing ones- if I could include the whole damn book, I would. Basically, I'm just saying that I am going to take the quotes from Goodreads :)
"Nobody really knows her




Except the chosen few




Her secrets are kept hidden




Behind that sun-kissed hue.




If I reach out to touch her




She'll just run away




My Forever and Always




Will have to wait another day."

Oh, yeah, did I mention Luis writes poetry about Nikki?

"- I don't want you to love me.
- Too late, mi chava."

"Alex and Carlos—the tag team from hell. They're the last people I need shit from right now. If they decide to trail me, too, I'll have an entire entourage.

"Because it's stupid, Nik. There's not even room in my day to think about someone else."

"Nothin'," Alex says. "We'll talk later, chica. It's not a big deal."
"Don't chica me, Alex," his bride snaps.
"I think she's gonna deck him," Ben murmurs, amused."

"He has no clue that I have the patience of a saint. At least that's what Carlos says, although that isn't saying much, considering his fuse is about as short as an eyelash."

"There's always time for arguin' when you're a Fuentes."

AMEN

"Sometimes things are better off forgotten."

"I won't have sex with you," she blurts out.
He words slam into my libido like a bucket of water on a flame full of testosterone. I think my dick just twitched in protest."

IMAGE NOT MINE. Credit where
it's needed




"Ben walks in the room and asks, "What were you guys doing?" Nikki says "Nothing" at the same time I say, "Your sister and I were just makin' out."
"Sometimes I think Ben is right, that the fantasy world is better because reality sucks...but then I look at Nikki and I believe that we can beat the odds."
"Yeah, it does. You once told me that I make you believe in the impossible. You make me believe in love, which I'd given up on. Thank you for proving to me it's not just a fairy tale.''
"I wanted to make it special for you, but what the hell…I might as well do it now." Carlos takes a deep breath. "Marry me, Kiara"
LUV CARLOS

— Nylah ♡sBooks&Bands✨ (@nylah_reviews_) March 14, 2016
"His high school girlfriend. I caught them in the act." "You caught them having sex at Homestyle Buffet?" Carlos chimes in, confused and maybe a little amused."
★ ★ ★ ★ ★ 50 stars!!
Long story short...
| | |
| --- | --- |
| Would I read it again? | |
| Would I recommend it? | Absolutely- anyone who can read, this one's for you! (That means EVERYONE should read it) |
| Would I be caught wandering (and being saved by the book guy) in this world in my dreams? | |
QUESTIONS:
☻

Who's your OTP? Alex and Brittany (Barbie and roughed up Ken), Carlos and Kiara (Good girl who turns bad for her boy and the bad boy who turns good for his girl) or Luis and Nikki (Mexicano and Mexicana?)
☻

Do you hope for there to be a follow up novel?
☻

How many times are you gonna re-read this series?
☻

Any other comments for this novel?
You know where to sound off
↓
LINKS!!!
Kindle
iTunes
Amazon
Barnes & Noble
Waterstones
Time to get deep...
Phew. That's a weight off of my shoulders- thank you, Simone Elkeles. This series meant- means- more to me than I could've ever imagined. It saved me.
I'm signing out now. Stay awesome